In 2005 Tom Bender redesigned the privately owned RedWing House in Nehalem as an example of how a large 1970's house can be remodeled to flexibly accommodate eight residents or couples and/or home occupations.  Details of design and concepts can be found in the RedWing PDF.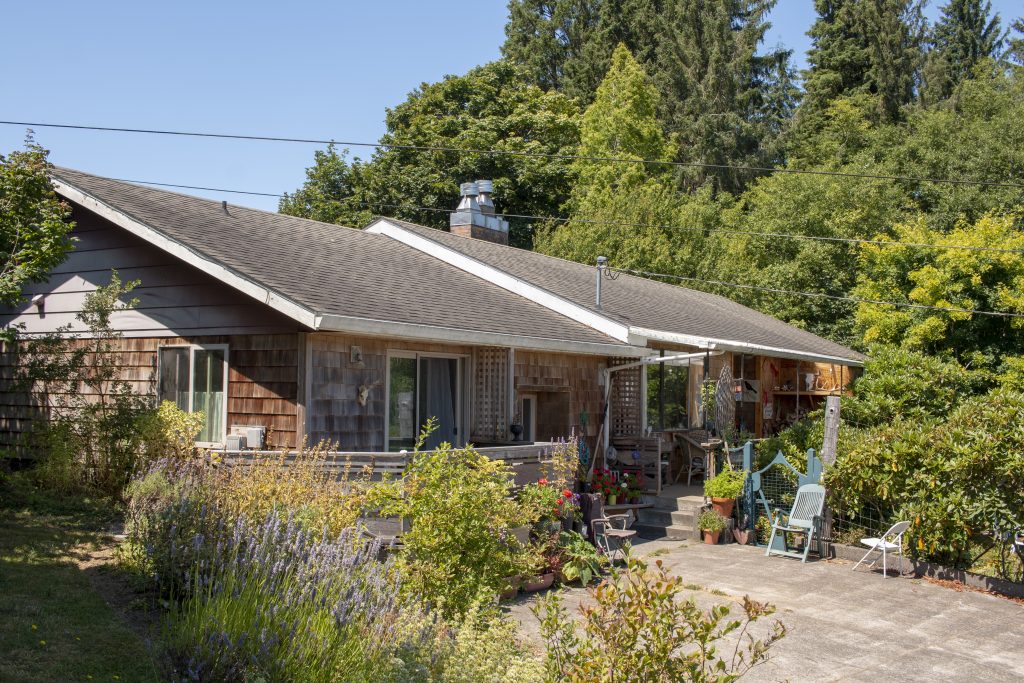 The home has two kitchens and 4 bathrooms and can be two separate apartments of varying size depending on how the bedrooms/workspaces are apportioned.
The house was also retrofitted to be energy efficient with low flush toilets, energy efficient refrigerator and laundry appliances, extra insulation in the ceilings and other improvements.
At this point it is a multi-generational rental.